No guts, no glory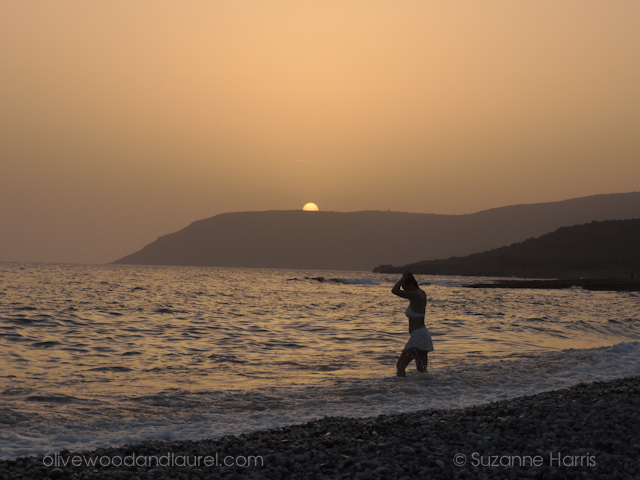 "I have always been delighted at the prospect of a new day, a fresh try, one more start, with perhaps
a bit of magic waiting somewhere behind the morning."
J.B. Priestley

I'm so happy to share this news with you!
I'm a couple of months into my gig as the first-ever writing coach in residence for the Canadian Authors Association. I had my coming out toward the end of October when I returned from Greece, and my dance card has been full ever since. I'm in my glory.
I am in touch with all my clients weekly, and I am thrilled with the progress each and every one of them is making in their projects and toward their writing dreams. I'm seeing increased confidence, more creative risk-taking, renewed enthusiasm for projects, and generally happier writers. It's exciting and rewarding.
We are pioneering with the writing coach in residence initiative. There's never been anything like it here.
Interestingly, the Canadian Authors Association didn't put out an ad for a coach in residence. They put out an ad for a writer in residence, as writing organizations do.
I made a leap: I took a chance and responded to their ad, pitching them the idea of a coach in residence in my cover letter. I felt in my heart there was a need for this kind of service, but since writing coaching is relatively new, struggling writers don't always realize how having a coach can help.
They didn't go for it that year. Hey, I knew it was a long shot.
But something must have stuck.
This year they actually came to me. They invited me to make a presentation to the board. They got excited about what I was telling them and what I thought we could do together to further their vision of a flourishing community of writers.
This time they decided to take a chance and run it as a pilot project during their 2014/2015 season. I'm on duty through May. I'm grateful to them for their willingness to do their own creative experimenting.
If there's a takeaway here today let it be this:
If you are inspired to do something, if something has intrigued you, animated you, called to you…there are a million ways to talk yourself out of it.

Why not talk yourself into it?

"No guts, no glory" has been one of my favorite rallying cries since I took a semester off university to travel solo to Greece all those years ago. My 'glory' is simply a sense of accomplishment, of being able to look back and know I actually went for something. If the motto lends you courage, make it yours. Or come up with your own.

We're heading into a new year. Fresh starts abound. It's never too late to set a new goal or dream a new dream.

So get set for 2015.

And go for it, whatever your 'it' is.

No guts, no glory.
Να είσαι καλά.
May you always be well,





p.s. Edmonton and area writers:


I'm offering a Get Your Writing Year in Gear workshop from 1-4 pm, Sunday, January 11th. If you think you'd like to clearly define your goals, map out how to get there, put an accountability system in place, and prepare to make the most out of your writing life next year, watch for details.

<! -------- Eof Page Content --------->